Inside Project Bread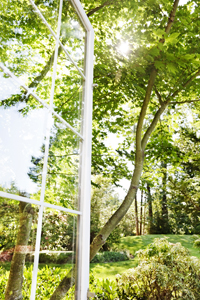 Project Bread funds over 430 community food programs, including food pantries, soup kitchens, and food banks throughout Massachusetts.
We run the most comprehensive statewide hunger hotline, which answers over 49,000 calls a year from families in need.
We work with schools to offer nutritious breakfast and lunch programs and fund summer programs so children can eat a nutritious meal when school's in or out.
We conduct demonstration projects to find new ways to integrate hunger relief within the community as a normal part of a child's day. Our Chefs in Schools Initiative is an example.
In partnership with the Department of Elementary and Secondary Education, we reach out to families in low-income neighborhoods to encourage them to participate in school and summer meals.
In partnership with the Department of Transitional Services, we help Latino, elderly, and other low-income groups enroll in SNAP/food stamps.
We partner with 25 community health centers throughout the state to provide emergency food vouchers, screen for food insecurity, and connect pediatric patients with needed food resources.
We sponsor research into hunger through the Harvard School of Public Health and other research institutes; our most recent study proves that children will eat healthy food if it tastes good and is presented well.
We work with other antihunger organizations to share best practices.
We provide a voice for the hungry on Beacon Hill and advocate for those struggling to put food on the table.
We produce the Status Report on Hunger in Massachusetts, the state's annual report card on hunger.
The first Sunday in May each year, we host the beloved Walk for Hunger, the oldest continual pledge walk in the country.